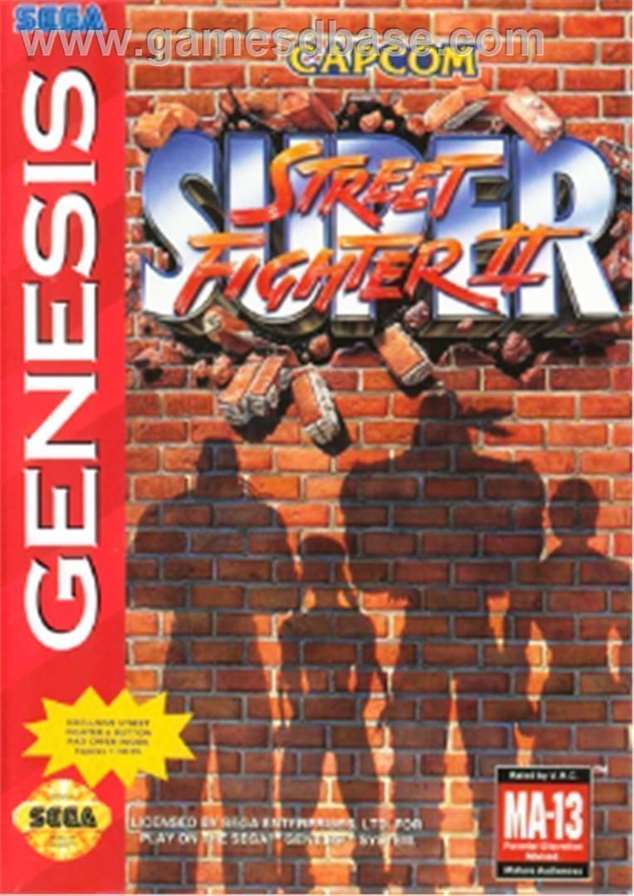 Super Street Fighter II: The New Challengers[a] is a head-to-head fighting game produced by Capcom and originally released as an arcade game in 1993. It is the fourth game in the Street Fighter II sub-series of Street Fighter games, following Street Fighter II Turbo: Hyper Fighting. In addition to refining and balancing the existing character roster from the previous versions, Super Street Fighter II introduced four new characters. It was also the first game to be developed on Capcom's CP System II hardware, which permitted more sophisticated graphics and audio over the original CP System hardware used in previous versions of Street Fighter II.
Super Street Fighter II was followed by Super Street Fighter II Turbo, a fifth version of Street Fighter II released the following year, which further refined the balance between characters and introduced additional new features.
Characters
Main article: list of Street Fighter characters
All twelve characters from the previous Street Fighter II games returned, with many having their basic and special techniques refined to adjust the overall balance.[2] Some of the characters received new special techniques such as Ryu's Fire Hadōken (renamed Shakunetsu Hadōken in the Street Fighter Alpha series), a flaming Shoryuken for Ken, Zangief's Atomic Buster, and M. Bison's Devil Reverse.
Four new characters were also introduced to the game in addition to the returning roster, expanding the number of playable characters to sixteen. The new characters include T. Hawk, an indigenous warrior from Mexico whose ancestral homeland was taken from him by Shadaloo; Cammy, a 19-year-old female special forces agent from England with a mysterious past tied to M. Bison; Fei Long, a Hong Kong movie star who wishes to test his martial arts against real opponents; and Dee Jay, a kickboxing musician from Jamaica seeking inspiration for his next song.[2]
Despite the addition of four new characters, the number of matches against the computer in the single-player mode remained unchanged at 12. Eight opponents are chosen at random, followed by the four Grand Masters (Balrog, Vega, Sagat, and M. Bison).