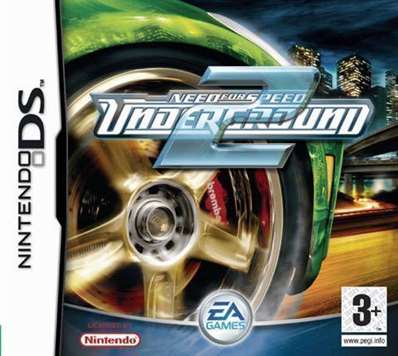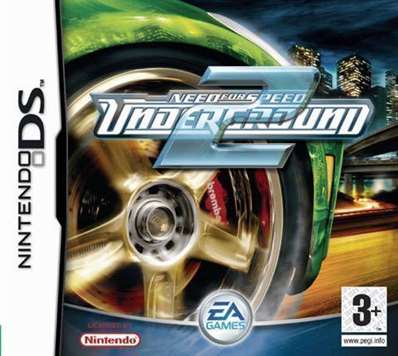 Need for Speed: Underground 2 is a cross-platform racing video game and the eighth installment in the popular Need for Speed driving game series published and developed by Electronic Arts. Released in 2004, it is the direct sequel to Need for Speed: Underground, and is part of the Need for Speed series, available on Microsoft Windows, Game Boy Advance, GameCube, PlayStation 2, Xbox, PlayStation Portable, Nintendo DS and mobile phones. Like its predecessor, it was also commercially successful, breaking sales records in the United Kingdom.[2]
The game entails tuning cars for street races, resuming the Need for Speed: Underground storyline. Need for Speed: Underground 2 provides several new features, such as a broader customization, new methods of selecting races, the "explore" mode (similar to the Midnight Club series, in a large city known as "Bayview"). The City Center was based on Philadelphia, Beacon Hill was based on Beverly Hills and Coal Harbor was based on Camden, New Jersey, and Bayview as a whole is a microcosm of the west coast of the United States. Underground 2 also introduces several SUVs, which could be customized as extensively as other Underground 2 vehicles and used to race against other SUV racers. Brooke Burke is the voice of Rachel Teller, the person who guides the player throughout the game.
The game has been ported to PlayStation Portable, under the title of Need for Speed: Underground Rivals. The Nintendo DS port introduces a new feature in which the player is able to design custom decals to adorn any vehicle in the game.
In-game Need for Speed: Underground 2 screenshot, in which races are roughly similar to that of Underground and still revolve around import culture.
In addition to the racing modes included in the previous Underground game (Circuit, Sprint, Drag and Drift races), four new variations of races have been provided in Underground 2. One racing mode was dropped, this being the Knockout competitions. Still, a Lap Knockout option is available when racing Circuit in non-career races.
Underground 2 is unique among the games in the Need for Speed series in that it requires players to drive to a certain place in the city in order to begin a race (other games allow the player to select a race from a menu). Most races are marked on the in-game radar, but some are hidden and the player must search for them, should he/she decide to play them.
Once any stage is completed, all of the race locations for that stage are removed from the map and a new set of race locations are placed on the map for the next stage. While in the garage, there is a "World Map" feature that includes a menu of races for all prior stages, with the menu noting which races have been completed or not completed, and the player can select any race from any prior stage to run from the menu. After completing stage 2 through stage 5 (stage 5 is the last stage of career mode), there will always be 8 sponsor races that will not be completed, since a player has to choose a single sponsor per stage and can only run 3 out of 11 unique sponsor races, leaving 8 sponsor races not completed at the end of each stage. These can only be run using World Map. Due to a game bug (at least on PC version), if running a non completed race from the World Map, no credit (cash or rep) will be awarded unless the player uses restart at least one time during the race. The restart can be done as soon as the race starts in order to get credit for the win.
A circuit race is a standard race that involves up to four cars driving around a track that loops back to the start line of itself. A circuit race is typically a maximum of four laps and minimum of 2 laps (The final career race is 5 laps). A sprint race is just like a circuit race except that the track does not loop back to the start line. It's a point to point race involving a maximum of four vehicles. Street X races are similar to circuit races, but they take place on tight closed courses similar to drift tracks, and there is no nitrous.