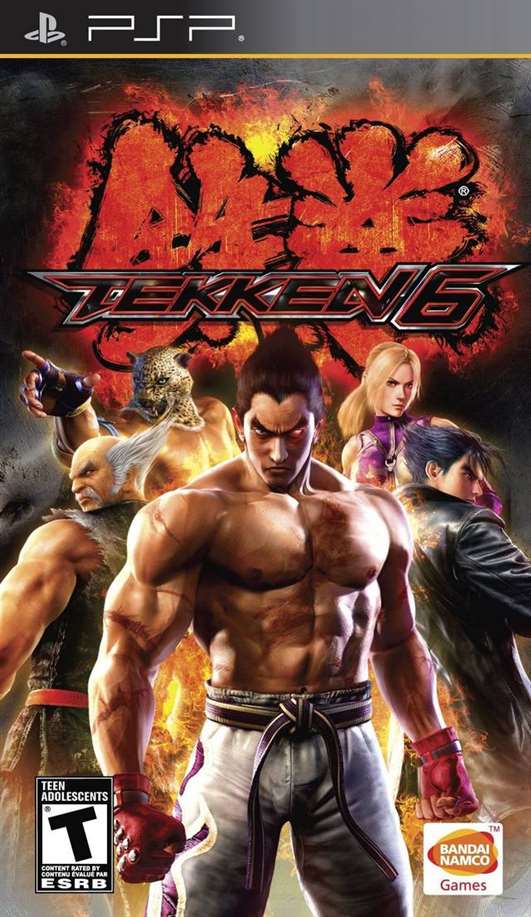 Tekken 6 (鉄拳6) is a fighting game developed and published by Bandai Namco Games. It is the seventh main installment in the Tekken franchise. It was released in Japanese arcades on November 26, 2007 as the first game running on the PlayStation 3-based System 357 arcade board.[4] The game received an update, subtitled Bloodline Rebellion, a year later. A home version based on the update was released for PlayStation 3 and Xbox 360 on October 27, 2009 and for PlayStation Portable on November 24, 2009. The game was initially planned as a PlayStation 3 exclusive. An Xbox 360 port was announced on October 8, 2008.[5]
While the game retains elements from the previous games, the game introduces a new rage system that increases the strength of the playable characters when they are weakened. It also stars a hack and slash mode focused on a soldier named Lars Alexandersson. Losing his memories on an attack against Jin Kazama's forces, Lars goes on a journey to learn his identity so that he will be able to recover the subject of his mission.
The game received generally positive reviews, especially the PSP version, which got an 82.60% from GameRankings and 82/100 from Metacritic. Sales from the video game have been positive.
A sequel, Tekken 7 was released to Japanese arcades on March 18, 2015, and was ported to PlayStation 4 and Xbox One and released internationally on June 2, 2017.