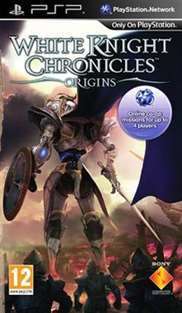 The quest goes portable when White Knight Chronicles: Origins debuts on PSP.
Developed by celebrated handheld RPG gaming experts Matrix Corp., delve into a whole new world of mystery set 10,000 years before the events of the original White Knight Chronicles.
In the middle of a world at war, this time youll be fighting the towering Knights of the Yshrenia instead of playing as them. Battle the knights on your own or play with up to three friends online, trading quests and characters.