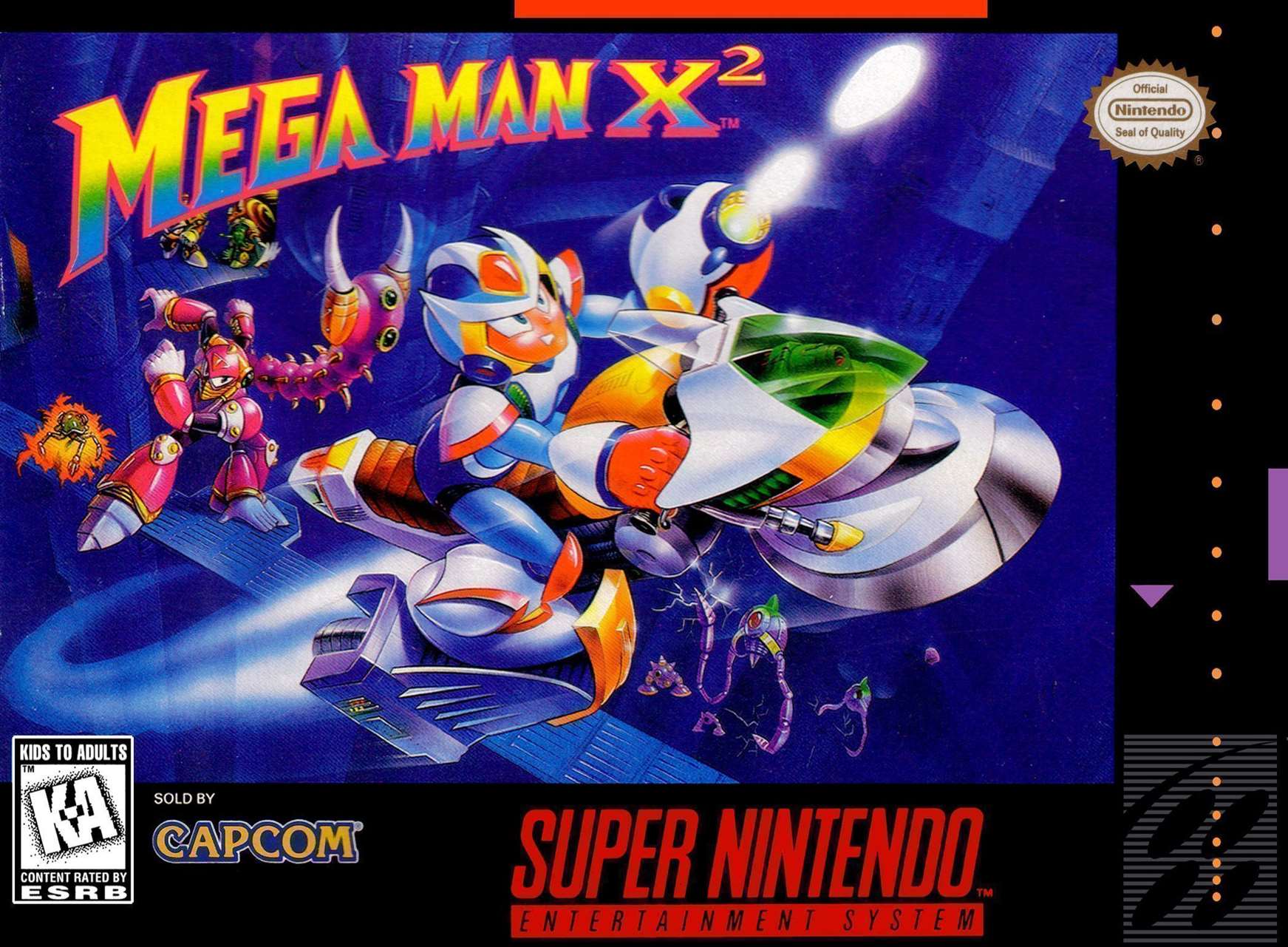 Mega Man X 2
Mega Man X2, known as Rockman X2 (ロックマンX2) in Japan, is a video game developed by Capcom for the Super Nintendo Entertainment System (SNES). The game was released in Japan on December 16, 1994 and in North America and PAL regions in 1995. It is the direct sequel to Mega Man X, released one year prior. Mega Man X2 takes place in the near future in which humans try to peacefully coexist with intelligent robots called "Reploids", with some of the Reploids going "Maverick" and threatening daily life. The plot follows the android protagonist X, a "Maverick Hunter" who has saved humanity from the evil Sigma six months earlier. A trio of Mavericks calling themselves the "X-Hunters" has arisen, intent on destroying X by luring him with bodyparts of his comrade Zero, who died in the conflict with Sigma.
Mega Man X2 features much of the same action-platforming elements as the first installment of the series, following the traditional gameplay of the original Mega Man series. The player is tasked with completing a series of stages by destroying enemies, gaining various power-ups, and winning the special weapon of each stage's boss. Like the first Mega Man X, this game lets the player dash, scale walls, and obtain access to special abilities via optional pieces of armor. Mega Man X2 is graphically similar to its predecessor as well, but Capcom included the Cx4 in-cartridge enhancement chip to allow for some 3D wireframe effects. The development team was instructed to utilize this technology as much as possible when working on the game.
The presentation and gameplay of Mega Man X2 have earned the game a mostly positive critical reception. However, reviewers were dismayed by the lack of changes from the original Mega Man X. Mega Man X2 was included in the Mega Man X Collection for the Nintendo GameCube and PlayStation 2 (PS2) in North America in 2006. The game was also released on Japanese mobile phones in 2008 and 2009 and worldwide on the Virtual Console in 2011 and 2012 for the Wii and in 2013/2014 for the Wii U.
It was ported for the PC, Playstation 4, Xbox One, and Nintendo Switch as part of Mega Man X Legacy Collection (Rockman X Anniversary Collection in Japan) which was released on July 24, 2018 worldwide and July 26, 2018 in Japan.