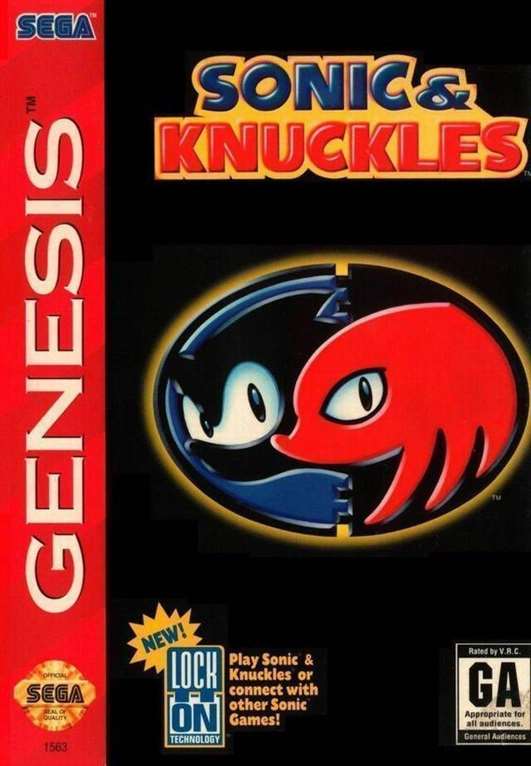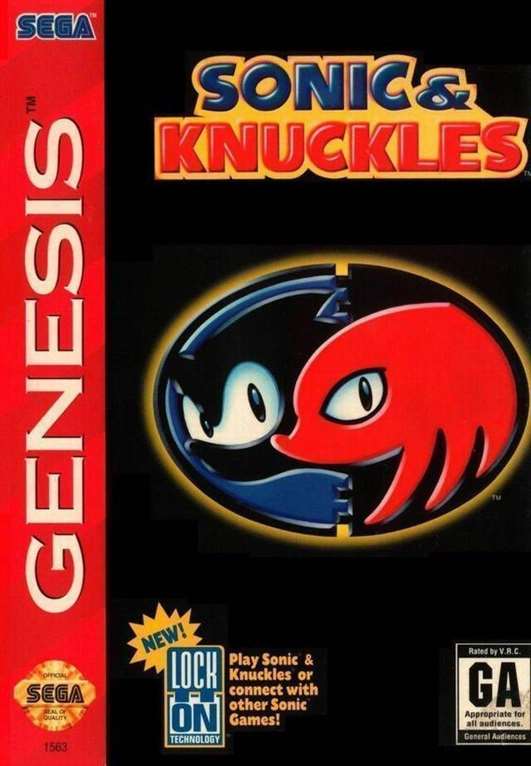 Sonic & Knuckles[a] is a 1994 side-scrolling platform game developed and published by Sega for the Sega Genesis. An installment in the main Sonic the Hedgehog series, it is a direct sequel to Sonic the Hedgehog 3, which was released earlier that year. The story follows Sonic the Hedgehog and Knuckles the Echidna in their respective quests to save Angel Island; Sonic tries to prevent Dr. Robotnik from relaunching his orbital weapon, the Death Egg, while Knuckles scuffles with Robotnik's minion, known as EggRobo.
Development of Sonic & Knuckles began after the release of Sonic the Hedgehog 2, and was developed simultaneously alongside Sonic 3. The two games were originally intended to be released as a single game; however, due to time constraints and the cost of a large-memory-capacity cartridge, Sega split the project in two. The Sonic & Knuckles cartridge features "lock-on technology" that allows the game to connect to the Sonic the Hedgehog 2 or Sonic the Hedgehog 3 cartridges, combining elements from either game.
Sonic & Knuckles was met with positive reviews. Critics were impressed with the lock-on technology, though some made note of its similarity to its predecessor. It has since been re-released in various compilations and on digital platforms such as Xbox Live Arcade, Virtual Console, and Steam.