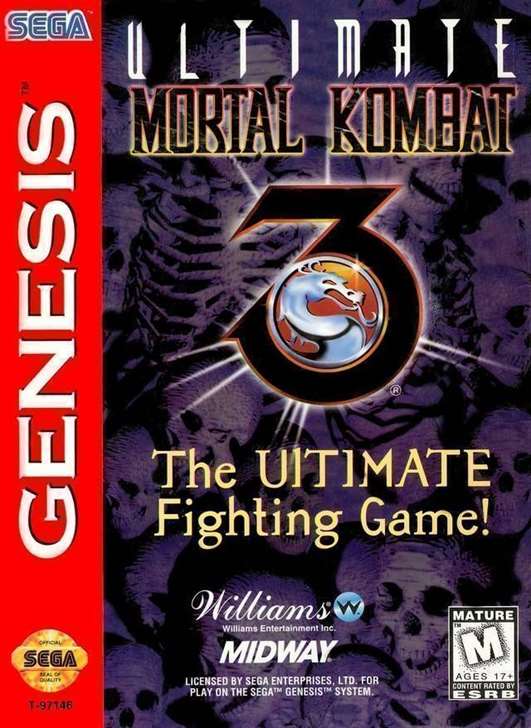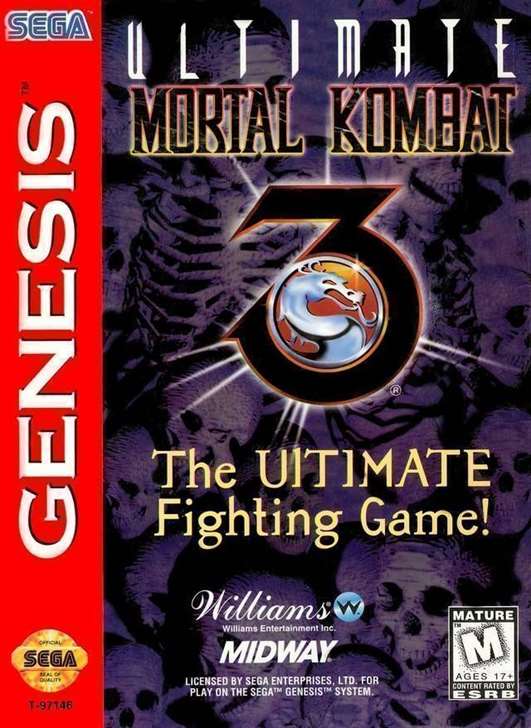 Ultimate Mortal Kombat 3 (UMK3) is a fighting game in the Mortal Kombat series, developed and released by Midway to arcades in 1995. It is a standalone update of 1995's earlier Mortal Kombat 3 with an altered gameplay system, additional characters like the returning favorites Kitana and Scorpion who were missing from Mortal Kombat 3, and some new features.
Several home port versions of the game were soon released after the arcade original. Although none were completely identical to the arcade version, the Sega Saturn port came closest. Some later home versions followed the arcade original with more accuracy. Some versions were released under different titles: Mortal Kombat Advance for the Game Boy Advance in 2001 and Ultimate Mortal Kombat for the Nintendo DS in 2007. The iOS version, recreating the game using a 3D graphics engine, was released by Electronic Arts in 2010.
Ultimate Mortal Kombat 3 was mostly well received and has been considered a high point for the Mortal Kombat series. However, the iOS remake and some other home versions were received poorly. Ultimate Mortal Kombat 3 was updated to include more content from previous games in the series as Mortal Kombat Trilogy in 1996. The 2011 compilation Mortal Kombat Arcade Kollection includes an emulation of UMK3 as well as the first Mortal Kombat and Mortal Kombat II.