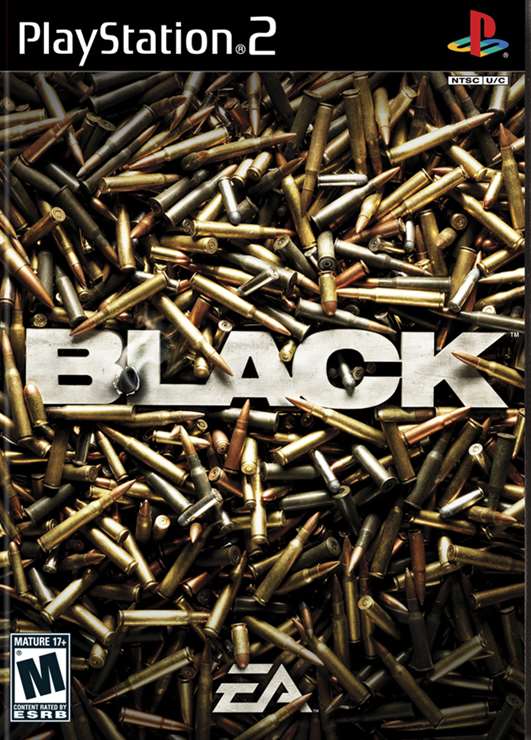 Black takes place in Ingushetia and Chechnya, Russia. The protagonist is a black ops operative named Sergeant First Class Jack Kellar (portrayed by Marty Papazian). Kellar tells most of the story in first-person at an interrogation four days after the events in the story begin.
Kellar is an inadequately disciplined member of a CIA black ops group and a veteran of several conflicts including Guatemala, Colombia, Iran and Croatia. The unknown interrogator (portrayed by Paul Pape) questions Kellar about an arms smuggling and terrorist operation called the Seventh Wave. Seventh Wave have been responsible for a number of terrorist attacks. Kellar is told that, unless he co-operates, he and his actions will be declassified, he will be dishonorably discharged and imprisoned for life. Though initially resistant, Kellar at last agrees to tell his story.
Four days earlier, Kellar and his group were assaulting a Seventh Wave stronghold in the city of Veblensk. Kellar kills three high-ranking members of the cell but then disobeys orders by rushing inside a terrorist controlled building, where a terrorist ambushes him. However, the man did not kill Kellar, who learned that his captor is an American, William Lennox, a former CIA wetworks operative. After faking his own death in Cairo, Lennox has apparently become the leader of Seventh Wave.
Kellar's next mission is to cross the border into Treneska and traverse the Vlodnik Canal, destroy a base and weapons cache, then meet a female black ops soldier named MacCarver (voiced by Cree Summer), the leader of black ops Team Bravo, at a farmhouse. Things do not go as planned; however, Kellar defends and clears the farmhouse and later meets MacCarver.
Kellar and MacCarver begin a mission to destroy an arms factory in the city of Naszran. To safely complete the mission they must navigate an old graveyard and town, both heavily defended. After doing so, they assault the town's iron foundry, destroying its productive capacity. The two black operatives then meet a third member of the team, Solomon.
With the information regarding the position of Valencio, one of the four bosses of Seventh Wave, is hiding in Tivliz Asylum. The team decide to attack the asylum yard with Keller rushed into the asylum despite Solomon protested that their order was to hold. Keller found Valencio after blowing up a concrete machine gun nest and briefly interrogated Valencio for Lennox's location by electrocution and threatened to hurt his wife and children.
FILE SIZE: 0.9GB