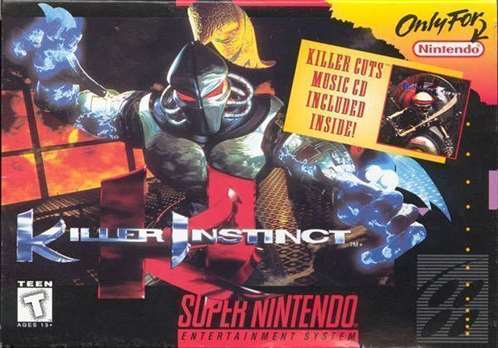 Killer Instinct is a series of fighting video games originally created by Rare and published by Midway and Nintendo. The original Killer Instinct was released for arcades in 1994. It was then released for the Super Nintendo and Game Boy in 1995. Its popularity led to a sequel, Killer Instinct 2 released in 1996. The series was later rebooted and released on the Xbox One in 2013 with the release of Killer Instinct.

Killer Instinct (1994)
An arcade fighting game developed by Rare and published by Midway and Nintendo. Initially released in arcades in 1994, the game advertised it would launch in 1995 for an intended "Nintendo Ultra 64" home console. The Ultra 64 eventually materialized as the Nintendo 64, but never received a version of the original Killer Instinct. Instead, the game received a high-profile launch on the SNES which bundled a CD of remixed game tracks with a limited edition black-colored cartridge, as well as a release on the Game Boy handheld the following year. A digital port, titled Killer Instinct Classic, was released as part of a bundle with its 2013 sequel's first season on Xbox One.