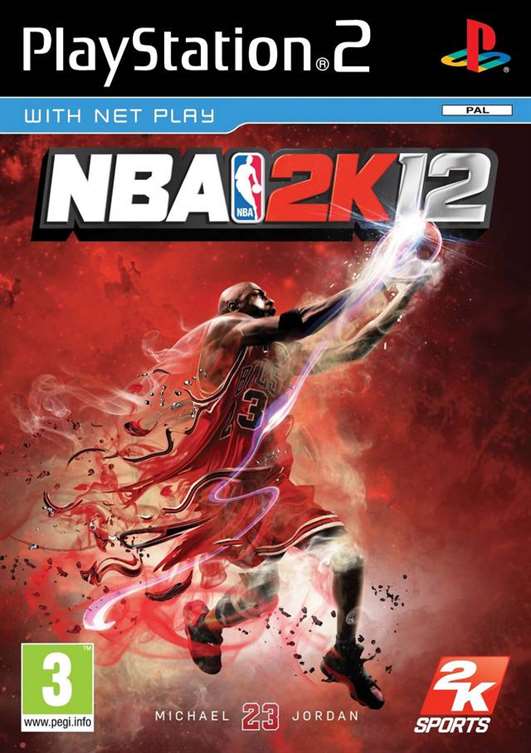 NBA 2K12 is a basketball simulation video game developed by Visual Concepts and published by 2K Sports. It was released in October 2011 for Xbox 360, PlayStation 3, PlayStation 2, PlayStation Portable, Wii, Microsoft Windows, and, for the first time, iOS. The thirteenth installment in the NBA 2K series, it is the successor to NBA 2K11 and the predecessor to NBA 2K13. For the first time in the series, three different covers are available; the three cover athletes are Michael Jordan, Magic Johnson, and Larry Bird. This was the last installment in the series to be released for the PlayStation 2.
NBA 2K12, like the other games in the series, strives to emulate the experience of the National Basketball Association. Players mainly play NBA basketball games in a variety of game modes with real and customizable players and teams. MyPlayer mode is one of the modes; in it, players create their own player and play through their career in the NBA. A mode called Association is also present, in which the player assumes control of an NBA organization, and simulates through seasons. A mode focusing on past NBA players is introduced, and several online modes are present.
In September 2011, prior to the game's release, a demo was released for PlayStation Network and Xbox Live. The game features a licensed soundtrack consisting of 28 songs. A contest was held before the game's release, the winners of which would collaborate on an original song to be featured in the game.
NBA 2K12 received positive reviews from critics upon release, with praise directed at the visuals, wealth of content, controls, and overall gameplay. By April 2012, the game had sold over four million copies worldwide.
FILE SIZE: 1.6GB