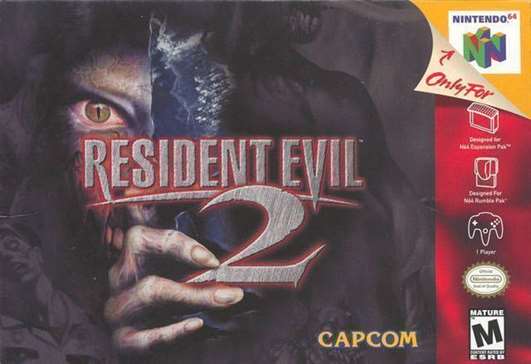 Resident Evil 2, known in Japan as Biohazard 2,[b] is a survival horror game developed and published by Capcom and released for the PlayStation in 1998. The player controls Leon S Kennedy and Claire Redfield, who must escape Raccoon City after its citizens are transformed into zombies by a biological weapon two months after the events of the original Resident Evil. The gameplay focuses on exploration, puzzles, and combat; the main difference from its predecessor are the branching paths, with each player character having unique storylines and obstacles.
Resident Evil 2 was directed by Hideki Kamiya, produced by Shinji Mikami — director of the first Resident Evil — and developed by a team of 40–50 over 21 months. The initial version of the game, commonly referred to as Resident Evil 1.5, differed drastically and was canceled when it was around two-thirds complete after Mikami decided it was inadequate. The final design introduced settings[clarification needed] and a more cinematic presentation.
Resident Evil 2 received praise for its atmosphere, setting, graphics and audio, and it has appeared on several lists of the best games ever made; however, its controls, voice acting, inventory system and puzzles garnered some criticism. It is the most successful Resident Evil game for a single platform, selling over one million copies on PlayStation. It was ported to Windows, Nintendo 64, Dreamcast and GameCube, and a modified 2.5D version was released for the Game.com handheld. The story of Resident Evil 2 was retold and built upon in several later games, and has been adapted into a variety of licensed works. It was followed by Resident Evil 3: Nemesis in 1999. A remake, also titled Resident Evil 2, will be released for PlayStation 4, Windows, and Xbox One in January 2019.