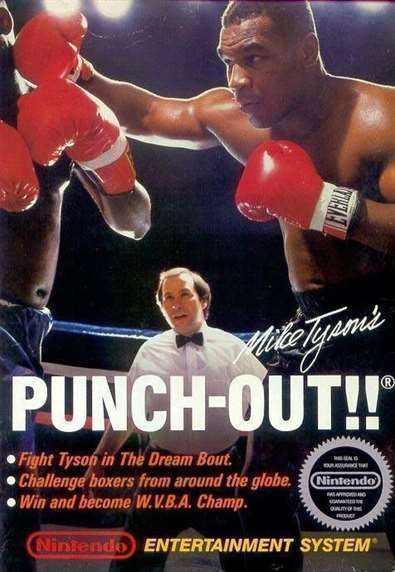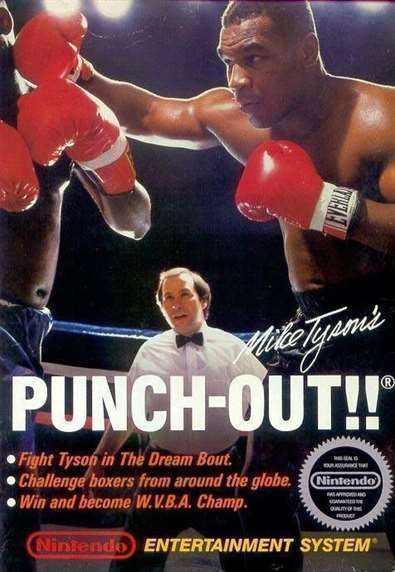 Punch-Out!! (パンチアウト!! Panchiauto!!), originally released as Mike Tyson's Punch-Out!!, is a boxing sports fighting video game for the Nintendo Entertainment System (NES) developed and published by Nintendo in 1987. Part of the Punch-Out!! series, it is a port of both the Punch-Out!! and Super Punch-Out!! arcade games with some variations.
Development
Genyo Takeda produced the Punch-Out!! arcade games and directed the NES versions. Because the NES was not as powerful as the arcade hardware, Takeda and his crew realized that it would be impossible for the NES port to faithfully emulate the arcade graphics. Instead of making the playable boxer wire-framed or transparent in order to see an opponent, they decided to make the playable boxer more short-bodied, so that players could easily see opponents over the large head room of the playable boxer. Other things added to the NES version that the arcade versions lacked were a rough plot, a background music track played during fights, animated cutscenes and a password system for saving progress.
Around the time the Gold Version was released, Nintendo of America's founder and former president Minoru Arakawa attended a boxing match featuring future heavyweight champion Mike Tyson. While watching the boxer fight, Arakawa became so astonished with the athlete's "power and skill", he was inspired to use the athlete's name and likeness in the upcoming port of the Punch-Out!! series to help the game sell well.[2] Tyson was rumored to have been paid $50,000 for a three-year period for his likeness. This was something of a risk for Nintendo, as it occurred before Tyson won the World Boxing Council (WBC) heavyweight championship from Trevor Berbick on November 22, 1986.